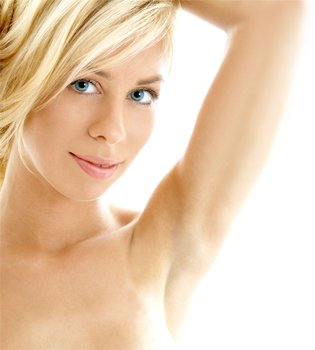 Ask about our fast, comfortable effective laser hair removal.
There are many factors that influence the cost. Treatment costs vary with the size of the area treated, hair type and skin type. Cost of removing hair with a laser can also be dependent upon the number of treatments that we believe will be needed.
Generally, laser hair removal can have less overall cost than the alternative electrolysis or repeated waxing. All areas will need to be treated multiple times. We tell our clients that a minimum of 6 treatments will be necessary.
Discounted packages of three and six treatments are available and discounts are also available when buying multiple areas.