Microcurrent Facial Toning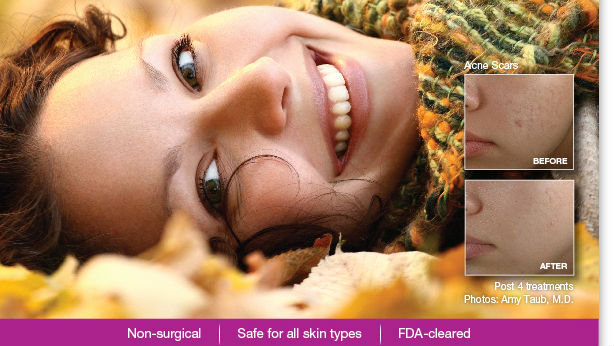 Microcurrent facial toning is cumulative, which means that the more treatments you have, the more improvement you will see in your face. Since you are "re-educating" the muscle tissue, it is crucial that you receive a "series" of treatments for results to reach their maximum potential.
The microcurrent facelift procedure itself takes approximately one hour to complete and is virtually painless. Most people need a course of around 10 microcurrent sessions to see the full benefits, although immediate results are seen and felt from the first treatment. The exact number you need will depend on your skin tissue and muscle tone – not necessarily on your age. Treatments can be done 1 to 3 times a week.
According to some studies, one microcurrent treatment delivers 72 hours of lift, while a series of 10 to 12 treatments gives anywhere from 6 to 18 months of lift. Each time a treatment is performed the new contour maintains its position better and longer. Typically clients will notice a 5 to 7 year reduction in facial aging.
Microcurrent is a popular treatment for aging skin, uses low level electrical current to trigger the body's natural skin enhancement chemicals at a cellular level, giving skin therapists an effective tool against the signs of skin aging. While alternative medicine practitioners use it for injury recovery, skin therapists note that it provides firming and toning benefits that continue to improve with subsequent treatments.
Some clinical studies have shown that after twenty days of Microcurrent treatments, collagen and elastin production increases and blood circulation improves. Scientists have also found that Microcurrent facelift treatments trigger the body's production of amino acids and Adenosine Triphosphate (ATP). Both of these accelerate cell repair and promote healthier cell production.
Muscle Re-Education
Muscle Re-education, the process of lengthening or shortening muscles, is mostly related to the term "facial toning." Sometimes referred to as MENS (Muscle Electrical Neural Stimulus or Minimal Electrical Neural Stimulus), Microcurrent re-programs the muscle fiber, allowing the muscle to lengthen or shorten depending on the direction of the application.
The procedure sends a current to lift and re-educate muscles. It is vital that the therapist know the muscles on the face and the body, their origins, their insertions and their bellies.
When a muscle lengthens or shortens, the skin lifts and firms. Working from the belly of the muscle outward will have a lengthening effect on muscles that have become increasingly contracted from years of making facial expressions. Working a muscle from the origin and insertion point inward will have a shortening effect that is necessary for those muscles that have become elongated over many years of age and gravity.
Microcurrent Muscular Body Toning
Micro-current technology does not only lift and tone sagging skin on the face but is also effective on body areas, it can generally improve the skin and muscle tone on the stomach, buttocks, thighs, back, arms and legs. Microcurrent may be used in massage and also by simply placing electrodes on specific regions or places on the body.
Treatments include:
weight loss slimming

muscle toning

lifting buttocks

tightening abdomen
Electro Massage is used for removing cellular tissue on thigh, back, buttocks and abdomen, also tightening the skin. Microcurrent can also be used with EMS Lymphatic drainage units designed for lymphatic drainage and lifting loose skin of the face and neck
Microcurrent Benefits
Weight loss, slimming

Tightening of loose or wrinkled skin

Body shaping and muscle toning

Boosts metabolism and energy levels

Contributes to improved muscle strength

Treatment of post-pregnancy body issues

Reduction in flabby inner thighs and love handles

Firm and lifted buttocks

Toned stomach and legs

Removing cellular tissue on thigh, back, buttocks and abdomen

Sleeker toner arms
*Results may vary from individual to individual
Call today 561-330-7579 or book online.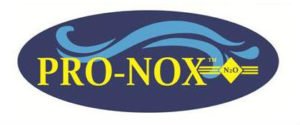 Help relieve the pain and anxiety during any medical procedure!
The natural alternative that you control during any medical Procedure. Use the Pro-Nox System when you need it and still have the ability to drive yourself to and from your appointment.
You will feel the effect in seconds and it will offer you an immediate relief of pain and anxiety. You control how often to use it.
Ask that Pro-Nox be scheduled with your upcoming appointment!
Call today 561-990-7294 or book online.