Deana knows beauty… she traveled as an International Model from 1988 – 1992 where her image could be seen representing everything from skincare to electronics. She decided to stay stateside when she was blessed with her first daughter in 1992. Deana continued her education in the Beauty/Health Industry and studied to become a Licensed Aesthetician and Licensed Massage Therapist.
Always believing that beauty started from within on many levels she was always reading self help books and seeking the true meaning of life. She realized early on that health is key to happiness. Deana opened Back In Touch Day Spa located in Sebring, Florida in 1996 where she was an owner and operator working with many modalities from lymphatic drainage massage, endermology, medical skincare to aesthetic services including facial peels and makeup application. Deana sold Back In Touch Day Spa in it in 2003 and relocated to South Florida. She started a career in Real Estate and went back to her first passion of being an actress/model all while raising two daughters, Kara and Falon Murray. Both daughters have chosen a career path similar to their mother. Kara has a passion for inner beauty choosing to study health and nutrition while Falon has chosen the outer beauty arena of hair and makeup.
Visit Deana's web site at DeanaClark.com.
Deana is very excited to be able to encompass all aspects of life balance by opening her dream Medical Spa, BeautySmart M.D.
We Offer a Broad Mix of Doctor Supervised Treatments – Affordable for Almost Any Budget
Specializing in Cosmetic Laser Treatments
Laser Hair Removal
Body Contouring
Micro-Needling w PRP
Laser Resurfacing to Reverse Sun Damage, Lines, Wrinkles & Renew Skin Glow & Texture
Deana is a member of SCMHR and holds current licenses in Massage Therapy, Paramedical Aesthetics, Certified Clinical and Medical Electrology.
Licenses:
FB 0713127
EO 2409
CCE 12012201
CME M12030505
MA 16780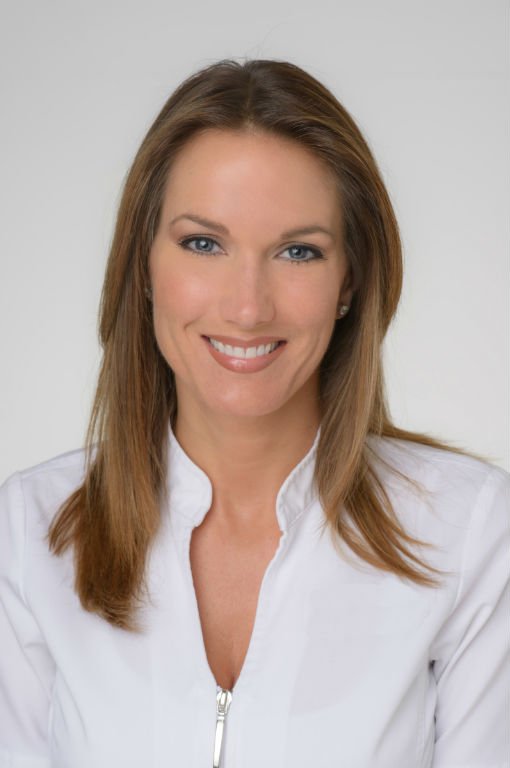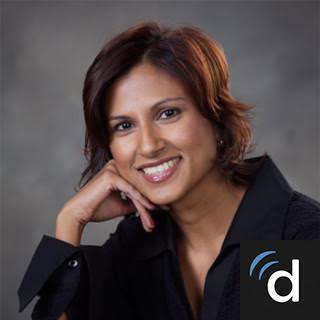 Dr. Baijnath is a Board Certified Internist specializing in Bio-Identical Hormone Replacement Therapy, Medical Weight Loss, and Medical Aesthetics.
A graduate of St. Georges University School of Medicine, Dr. Baijnath completed her Residency in Internal Medicine at the State University of New York-SUNY Brooklyn. After practicing traditional medicine in Nevada for several years, she relocated to Palm Beach Gardens to be closer to family. During this transition and for the past five years, Dr. Baijnath has pursued advance training in Medical Aesthetics, Complimentary and Alternative Medicine. She currently owns her own practice in Palm Beach Gardens — eMDe Cares — where she specializes in Integrative Medicine.
With her background in both conventional and holistic medicine, Dr. Baijnath is uniquely positioned to deal with a wide range of patient cases. While still deeply engaged in complex care, she enjoys the creativity, artistry, and balance that her Medical Aesthetics practice offers. Dr. Baijnath's progressive, personalized approach to each of her patients is the cornerstone of her practice, earning her high compliments from her patients for kindness, compassion, and a soft touch.
When she is not practicing medicine, Dr. Baijnath enjoys pursuing her passion for spirituality, yoga, and meditation.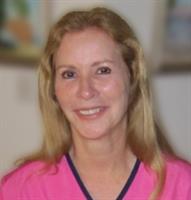 Ultherapist Specialist Debra Tricarico-Culoso is a Certified Medical Assistant and Licensed Skincare Specialist.
She was born and raised in Ft. Lauderdale, FL. Graduated from Broward College Phi Theta Kappa with High Honors.
Debbe has 25 years of dermatology experience with 22 of those years working with one of South Florida's best diagnosticians. She previously worked four years in Orthopedics before moving to Dermatology.
She also works monthly at The Natural Medical Centre in St. Michael's Barbados where she specializes in ethnic skincare. Debbe resides in Parkland with her husband. She has three adult children (two daughters and a son).
Ashley Ageloff has a bachelor's degree in Education, and is certified as a health coach, yoga instructor and thermography technician. Ashley merges her skills of teaching, and knowledge of health to educate people about thermography and wellness.
Her passion of spreading awareness about health modalities that can effectively help others, came from her personal experiences of overcoming her own serious health issues using natural life style changes to regain her now vibrant health.
When Ashley was introduced to Thermography she realized that this state of the art screening tool can potentially save lives by warning one that 'lifestyle changing steps' taken now could help prevent health issues from developing.
As a Certified Thermography Technician (CTT), Ashley speaks at different locations around Florida on the benefits and science of Medical Thermography. She is helping others understand there are health screening methods that do not have the radiation and compression risks of mammograms but are equally valid screening tools.
In fact in some instances, such as in inflammatory breast cancer, thermography may be a more valid first screening tool. Ashley is grateful for the knowledge she has and often inspires others to follow in her path.
Visit Your Limitless Health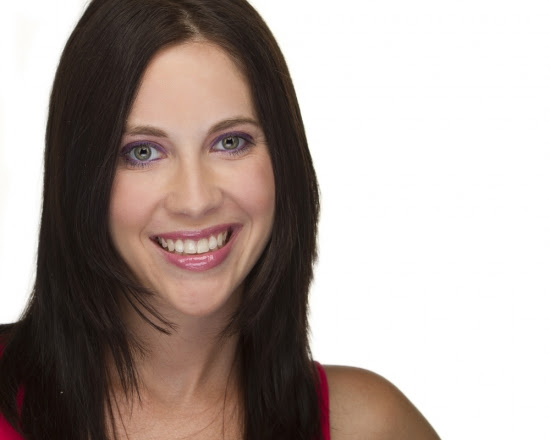 Licensed Massage Therapist
Alex has been practicing the art of massage for over 30 years.
Prior to emigration to the USA, he worked with the Russian Olympic Team as a physical therapist at the Medical and Sports Facility in Klev. He worked closely with orthopedic surgeons, neurologists, nutritionists and osteopathic physicians to enhance the health and performance of the olympic athletes.
In the United States, Alex has worked with doctors in sports medicine and rehabilitation New Jersey, Connecticut and New York. He has been licensed and has practiced in the state of Florida since 1988.
Alex is proud to provide exceptional attention to detail and to his clients personal wellness. His priorities are your health, wellness and safety.
Alex Radzikhovsky
LMT MA #8748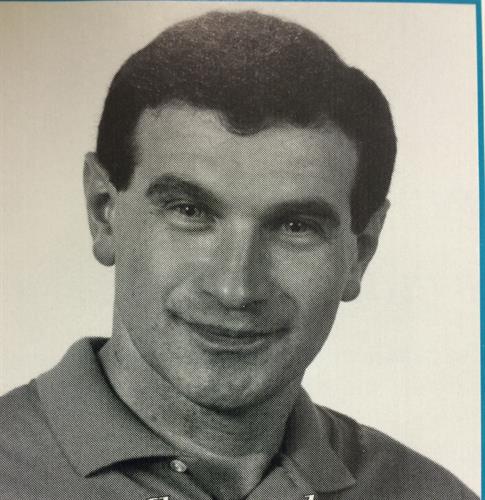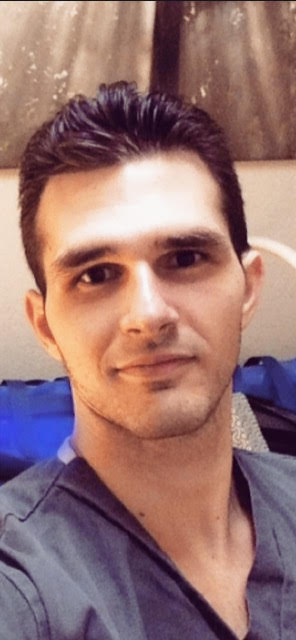 Frank Delano L.M.T.
As a Massage Therapist I take pride in being professional at all times because my priority is giving the client the best services and experience possible each appointment. I specialize in performing Deep Tissue Therapeutic Massages while maintaining a balanced mixture of relaxation techniques so the client only experiences relief, not pain.
I have my own appreciation and standards for quality in life, so when it comes to knowing what is included in elite service I fully understand what people enjoy and strive to deliver the highest level of customer satisfaction. I always do the work I would expect to receive if the position were reversed. Massage is my gift and passion. Being able to share it with others who appreciate and benefit from my abilities is the most rewarding way to invest my time.
Tailored Therapeutic Massage- 60-90-120 minutes-
-Based off Swedish but includes multiple massage techniques attained by training and experience in palpitation & advanced body work, I determine the perfect pressure to work & manipulate each targeted area of my client's muscles in order to achieve the therapeutic benefit of physical & mental stress relief. A varying rhythm of relaxing strokes with Trigger Point Therapy as needed, but comfortably working into the deeper tissues.
Full-body including Cranial Sacral Therapy & Reflexology. My massage-philosophy is that every "body" should be delivered the same high quality treatment every moment of every session. Each massage sets a new set of goals to achieve depending on what your body is telling us and you choose is a priority to focus upon. I expect our results to always improve on the previous!
Sports/Medical Massage-70-100-130 minutes-
-A more fast-paced, deeper pressure – less relaxing version of a Custom Massage with the addition of multiple timed stretches throughout periods of the session including the quadriceps, hips/low back, calves/ankles, shoulders and neck. Focus is on rejuvenation and rehabilitation of mechanical body functions and full range. *Trigger Point Therapy is used more during this type of massage and is typically for a more physically active individual.
Manual Lymphatic Drainage-50 minutes-
-This is a relaxing, intently gentle, non-invasive manual technique that has a powerful healing effect on the body. Light strokes are used in a particular rhythm and areas in order to lead the flow of fluid and toxins passing through your Lymphatic System to the cleansing ducts located in your body. The Lymph System is the 1st line of the body's defense! Everything your skin absorbs passes through these channels and toxins build up in everyone regardless of individual fitness levels.
Vodder MLD has grown to be the most well known manual technique to assist lymph flow and aid in drainage of tissues. The skin is stretched and manipulated in a specific manner, based on scientific, physiological principles that have proven to encourage lymph flow. When performed with the correct pressure, direction and speed, this can greatly enhance recovery and facilitate drainage. It also has profound beneficial effects on all other systems of the body, assisting them to function at their best. *Common results include Cellulite Reduction and overall skin tightening. **Excellent for any Pre & Post surgery! In fact, some doctors make it mandatory to receive Manual Lymphatic Drainage alongside certain surgeries since it is proven to accelerate the healing process so dramatically!
*Time offered is "working time".
Licenses: L.M.T.
Don't Be Shy. Get In Touch.
Please call us at 561-990-7294 for more information or schedule an appointment now.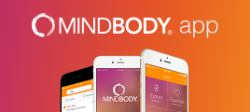 Contact Us