Botox

BOTOX® Cosmetic treatments help to smooth wrinkles in the upper portion of the face, including the brow line, forehead, and around the eyes.
Cosmetic treatments have been proven over time to safely reduce frown lines, crow's feet and even to eliminate underarm perspiration, all by partially relaxing specific muscles.
---
Radiesse/Radiesse Silk

RADIESSE Volumizing Filler is FDA-approved for subdermal implantation for the correction of moderate to severe facial wrinkles and folds.
May be used in the hands.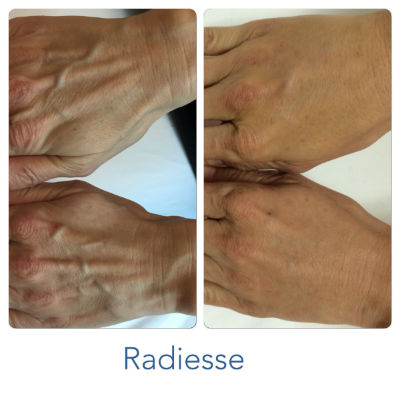 After injection, patients may experience redness, bruising, swelling or other local side effects. Most side effects of treatment resolve within a few days. More rare side effects may include swelling that lasts longer, unevenness or firmness in the area injected, and as with any injection, there may be a risk of infection.
What Is Radiesse®?
Radiesse® is an FDA approved long lasting facial filler that contains crystals that stimulate the growth of your own collagen. Typically used for facial folds, creases and soft tissue augmentation. Radiesse® is great for the cheeks, chin and other facial areas where a large volume of dermal filler is required. Radiesse® creates a scaffold of micro-beads under your skin that stimulates your own natural collagen to grow, resulting in a natural, and soft effect.
The final result leaves facial features looking healthy, youthful and fuller.
Radiesse® can last for as long as one to two years. Factors such as age, skin type and daily activities can influence how long the results last from one person to the next.
---
Juvederm / Juvederm XC

The Juvederm™ procedure is simple, painless, and requires little to no recovery time. Juvederm™ uses hyaluronic acid, which is naturally found in our bodies and absorbs 1,000 times its weight in water. When this is injected into the problem areas of the face, it adds volume to the area, smoothing out wrinkles, lines and folds. Hyaluronic acid has also been found to maintain or even accelerate the forming of new collagen.
Juvederm™ was approved in 2006 by the FDA as a safe option for softening wrinkles, plumping lips, and maintaining a youthful appearance – and since then, its popularity has skyrocketed.
As we age, our skin changes. Over time, the natural volume of youthful skin begins to diminish as wrinkles and folds form. But, with Juvederm™ injectible gel, you don't have to just sit back and let it happen, Juvederm™ injectible gel is a "next-generation" dermal filler. The smooth consistency gel helps to instantly restore your skin's volume and smooth away facial wrinkles and folds, like your "smile lines" or "parentheses" (nasolabial folds-the creases that run from the bottom of your nose to the corners of your mouth).
Hyaluronic acid dermal fillers like Juvederm™ offer a safe and effective non-surgical option for smoothing facial wrinkles and folds. In fact, they are the fastest growing non-surgical aesthetic procedure in the United States according to the American Society of Aesthetic Plastic Surgery. Juvederm™ may be used in a wide range of applications including: Smile Lines, Marionette Lines, and other lines and wrinkles on the face. It can also be used to provide definition and fullness to the lips.
---
Voluma XC

As you age, it's not just about lines and wrinkles. Your cheeks can lose volume and skin may begin to sag.
JUVÉDERM VOLUMA® XC is the first and only FDA-approved injectable gel to instantly add volume to your cheek area to correct age-related volume loss in adults over the age of 21. Hyaluronic acid dermal fillers like Juvederm™ Voluma XC offer a safe and effective non-surgical option for smoothing facial wrinkles and folds. In fact, they are the fastest growing non-surgical aesthetic procedure in the United States according to the American Society of Aesthetic Plastic Surgery. It can provide you contour and a subtle lift for up to two years with optimal treatment.
---
PRP- Platelet Rich Plasma
Platelet Rich Plasma (PRP) Anti-Aging Aesthetic Applications: Platelet Rich Plasma, the new emerging "it" procedure of the day. Until recently, for over 20 years, PRP was used in Dental community for dental implants and in many Medical Specialties, including Orthopedics, ENT, Neurosurgery, Urology, Dermatology , Cosmetic surgery.
PRP's emergence into Aesthetics and skin rejuvenation began in 2004 in Europe, Asia, and South America. New technology permits the medical practitioner to obtain a sufficient quantity of Platelet Rich Plasma from the blood drawn from the patient. Then PRP is injected back into the patients, to the areas to be treated. The procedure takes about 45-60 minutes.
The Platelets release large amounts of Growth Factors and certain amount of Stem Cells, which enhance the tissue regeneration and repair that results in more youthful appearance of the face, neck, chest, hands and body.
Today, Platelet Rich Plasma Cosmetic applications include:
Crinkling skin around the eyes
Bags and dark circles under the eyes
Wrinkles on cheeks, mid-face, temporal areas
Neck
Chest and décolletage
Back of hands
Scars
Stretch marks
Rosacea
Scalp to stimulate Hair Growth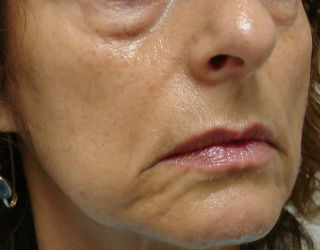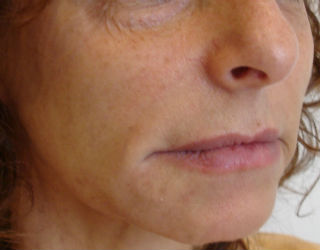 Call today 561-990.7294 or book online.
Don't Be Shy. Get In Touch.

Please call us at 561-990-7294 for more information
or schedule an appointment now

Contact Us