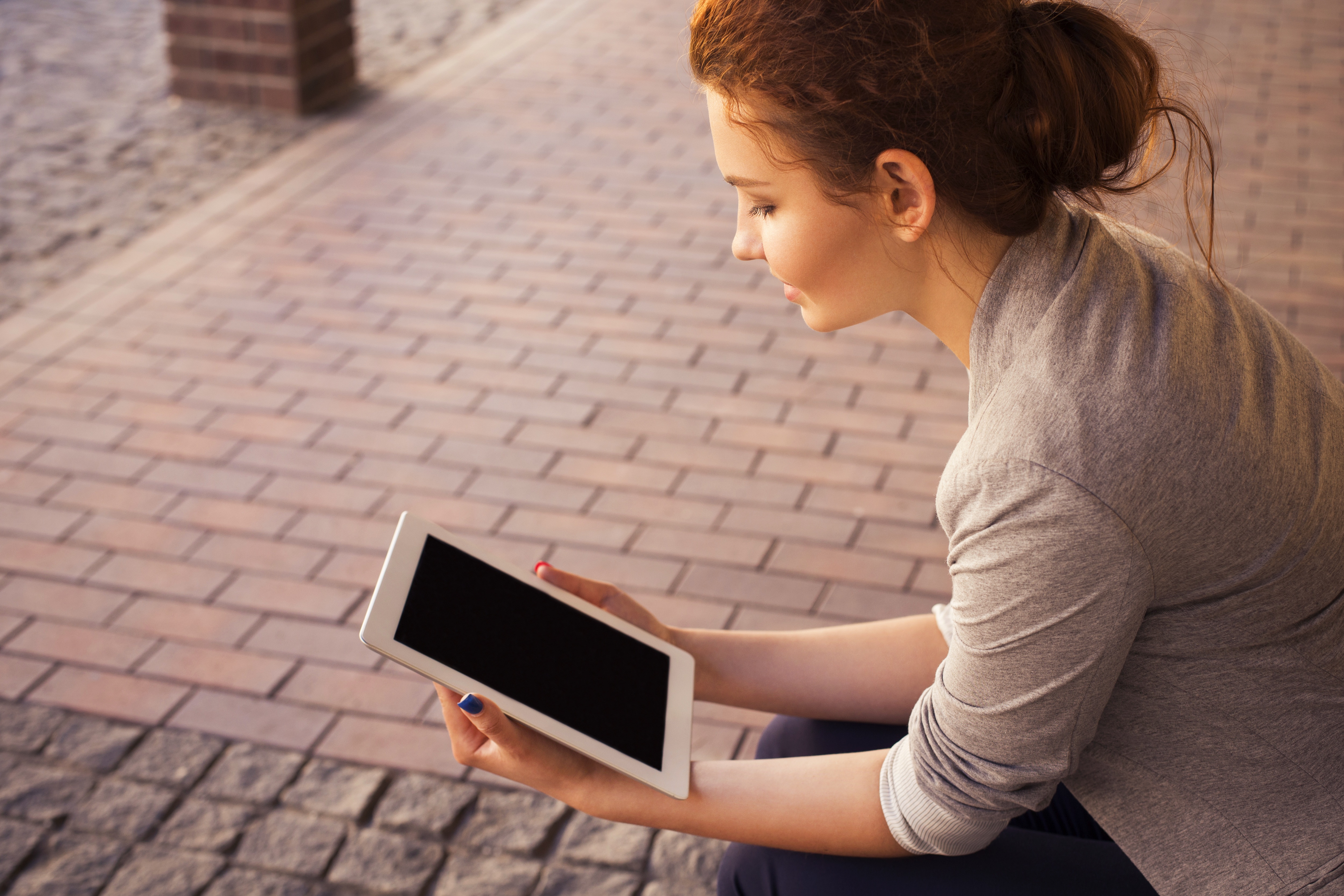 *"My name is Stacey and I am very excited to be able to share nothing less than a fantastic review for Beauty Smart MD, Boca Raton and it's owner /operator Deana M. Clark. In 2006 I was diagnosed with a very invasive skin cancer from just a little dot on my nose.I began a run of reconstructive surgery that although was performed by an excellent surgeon, became the most ego-blasting experience of my life…" READ MORE
---
*"I was referred to Deana by a personal friend for laser hair removal. I was pleasantly impressed by her professionalism, upbeat personally, dedication, enthusiasm and total knowledge regarding overall skincare, cosmetic procedures and the mechanics of the human body. She has a wealth of knowledge and takes the time to explain the treatments and expectations that her patients can tap into. After lasering different parts of my body, I have since retained her services for my 3rd procedure as well as considering – Sublative Fractional Skin Resurfacing – in her brand new gorgeous offices in Boca Raton. I urge you to call and visit Deana for your next cosmetic enhancement who is, quite simply, the most remarkable Aesthetician I have ever met." – Marc Glickman, Delray Beach
---
*"Recommended to Deana for laser hair removal, best money spent ever. So friendly and worth the money. Very professional. Beautiful new location in Boca. Comfortable atmosphere. I highly recommend her and beauty smart :)" – Stephanie M.
---
*"I recently moved to the area and I am thrilled that I found BeautySmart, M.D.. Deana Clark was extremely knowledgeable about the latest laser treatments and other services that she offers. I found that she holds herself to very high standards and is meticulous about her work. The results I received after my treatments speaks volumes about her skill. I would without hesitation recommend her to my family and friends." – Jeanine C.
---
*"I literally had so much hair on my chest and back… Once a week, I would spend 1 hour shaving my chest and had to call upon my girl friend to shave my back…Embarrassing!! Not only was it embarrassing but incredibly itchy!! My girlfriend found BeautySmart. A couple of her friends recommended it to her and to speak with Deana Clark. I walked in the door, thinking she was going to shoo me away but quite the opposite. She welcomed me in, gave me a great price on 8 treatments and… no more hair!! Money well spent!! thanks for saving me from my own embarrassment! :)" – Larry R.
---
*"I have been going to Deana Clark at Beautysmart for over one year. I started with sublative fractional and ultherapy and got great results. Not to mention a professional and friendly environment. Soon after decided to have laser hair removal where I did 6 sessions. It works amazing and I'm ready for summer. Deana is great and so fair in pricing and really cares about the outcome and customer satisfaction. I highly recommend BeautysmartMD to everyone who wants a new look or even maintenance for life." – J.F.
---
*"My daughter's and I go to BeautySmart MD! The staff is wonderful and efficient and we have had great results with skin treatments and laser hair removal! We highly recommend BeautySmart MD! All the Best!" – Maura
---
*"I have dealt with my facial hair for years now. It is humiliating as a woman to have hair on your chin and upper lip that is dark and noticeable. I've waxed, I've done electrolosis and I've shaved it…it comes back darker and courser. I decided to try permanent hair removal at BeautySmart MD's Laser Hair Reduction in Delray Florida. I'm thrilled with the treatments and I'm thrilled to see the hair not growing back. The staff is courteous, polite and always works with me to schedule me in around my busy schedule being a homeschooling mother of four. I'm so happy with the treatment on my face and armpits that I am going to do my legs next!" Shelley Glisson
---
*"I found some dark spots on my face recently and it really affected the way I felt and it affected my confidence. So I went to BeautySmart MD and spoke to Deana Clark. She assured me she could cure my problem and that is exactly what happened. She removed my dark spots and made me feel good and confident again. I highly recommend Deana Clark and BeautySmart MD in Delray Beach, Florida." (View Video Testimonial) Brian Lee Allen Actor/Model/Spokesperson/TV Host youtube.com/brianleeallen
---
*"I heard about BeautySmart MD by chance and now I am very thankful. I have received 6 laser hair removal treatments for my back and I am so happy with the results that I am having other areas of my body treated. In addition I have had 2 Fraxel treatments done around the eyes at the recommendation of Kimberly and I have already seen the lines smooth out giving me a more youthful appearance. I was impressed with Deana's professionalism, ease with the scheduling process, and most important the results they gave me! Not only would I recommend BeautySmart MD, but I am going to continue to use them!" Thanks Kimberly and Deana, – Dave, Boca Raton
---
*"I am a model and actor and one's appearance is everything in the business; when I was approached by Deana Clark at BeautySmart MD about the Exilis treatment and how it would dramatically improve my appearance I had my doubts. After only a few treatments my skin began to tighten and I could see a more youthful appearance emerge….you have to see my before and after pictures on the web site, they're AMAZING!" Thanks Deana, – Will S.
---
*"I heard about BeautySmart MD through a friend, and thought I would give them a try. I knew they had the Exilis machine and I've had great results with Exilis in the past. Deana, Kimberly and the BeautySmart MD staff have taken wonderful care of me! Not only are they friendly and professional, but they are always on-time with their scheduling, their staff is excellent and knowledgeable, and you won't find better deals anywhere in the area. I am so impressed with this place, they deserve all the success in the world . . . so spread the word." – Ann Macdonald
---
*"I was very pleased with the results! So happy my dark spots are gone! I highly recommend BeautySmart. Deana was very helpful and professional and I will most definitely be going back to see her. Thank you so much." – Dorina B.
---
*"I have been going to Beauty Smart MD for over a year and have done Exilis and other laser treatments with great results. The owner Deana Clark is professional, consistent, and very skilled. I highly recommend going. The specials and packages that are offered are fair and worth it. I had a great experience with amazing results." – Jill F.
---
*"I'm super excited to FINALLY be doing something about my age spots, etc… I met with Deanna for a consultation on IPL. She walked me through the procedure and advised on products not to use prior to the treatment and just really relieved my mind of worry … PLUS at the same time got my first Exilis Protege treatment… my face felt tighter immediately and I glowed!!! can't wait for my continued treatments… stay tuned for before and afters ! this is joni not Terry :)" – Terry Cooper
---
*"Most professional and knowledgeable staff, especially the owner. I love the fact that this business is family owned and operated. As they say, they are products of the product and do practice what they preach. I wasn't sure what I wanted to have done when I went to see Deana at BeautySmart, M.D. I just knew that I wanted to look a little younger and refreshed. I completely trusted her opinion and approach. I've had a series of Exilis treatments on my lower face and fractional resurfacing around my eyes. The results are amazing. 🙂 I have worked with many business owners over the years, visited many spas and medical facilities and BeautySmart, M.D. is definitely one of the best. I'll go back and feel confident to refer all my family and friends. Great job!! " – Jay Cotee
---
*"I've been coming to BeautySmart for a few months and am completely satisfied with the results. Deana and her staff are professional, extremely knowledgable, and thoroughly explain the procedures and what to expect. Great service and great results!" – Richie P.
---
*"I've had microdermabrasion and laser hair removal treatments and I am thrilled with the results! The office is amazing, so clean and professional." – Falon Murray
---
*"I've been seeing Deana for the past six months now for laser hair removal and I'm loving the results I'm seeing so far. Not only is knowledgeable and attentive of my needs, she is a very friendly and professional businesswomen. I highly recommend her to anyone looking to change any 'imperfections'." – Sarah Mehan
---
*"The staff at BeautySmart M.D. are super friendly and very knowledgeable on the latest cosmetic laser therapies and media spa services. Their custom beauty and health program is is quite comprehensive and uses proven combined therapies for the best results." – Rich Benvin
---
*"My experience with Deana Clark and Beauty Smart by far surpasses any medi-spa I have ever used in the past. The Beauty Smart Team has removed unwanted hair, brightened and resurfaced my skin as well as removing an unwanted scar. That was a great relief for me. I sincerely recommend all of their highly skilled team as one of the finest in South Florida. Oh and did I mention Body Contouring, facials, tattoo removal and much more. Super!!" – Stacey K LaMotte
---
*"Results oriented. Couldn't be more professional… Well trained staff. No bs. I have recommended many friends. All very happy with their amazing results!!" – Kevin Kurlowski
---
*"I'm super excited to FINALLY be doing something about my age spots, etc… I met with Deanna for a consultation on IPL. She walked me through the procedure and advised on products not to use prior to the treatment and just really relieved my mind of worry … PLUS at the same time got my first Exilis Protege treatment… my face felt tighter immediately and I glowed!!! can't wait for my continued treatments… stay tuned for before and afters !" – Joni Balwin Cooper
---
*"Wow. Beauty Smart MD is amazing. The laser treatments , hair removal and skin care is great. The treatments work!!! The owner is very knowledgeable and skilled . The atmosphere is warm and welcoming. I highly recommend." – Jill Foxman
---
*"I tried laser hair removal bought from a Groupon package at another establishment. After each treatment, I went home and had to shave the same way I always did. At the end of the 3- package deal, they told me I need more treatment. This year, I went to Beauty Smart for the laser treatment and after the VERY FIRST treatment, hair did not grow back for almost 3 months! I;ve had three treatments and I can honestly say that I do not remember the last time I've had to shave under my arms! I can't wait to start my legs! I also needed treatment for scars post-surgery- they are hardly noticeable after only 2 treatments. For an honest treatment center where results are immediately seen, I highly recommend Beauty Smart." – – Tara Kobel
---
*"I went to Beauty Smart M.D. to have sunspots on my forehead removed. The staff and facility was very nice and I'm extremely happy with my end results. I highly recommend Beauty Smart M.D." – Nicholas Lasorsa
---
*"Love this place for all my cosmetic needs. They are warm and friendly and this office has all the latest Anti Aging equipment. Botox and fillers are amazing here. Love Dr Silver he is such a perfectionist and really does amazing work. It doesn't hurt that he is gorgeous too 🙂 he is very inspiring." – Rhona Vacanti
---
*"Great Owner, very honest an amazing person with an even bigger heart. Just plain awesome!" – Agnos Junior
---
*"Love this place!!!" – Meghan Lynch
---
*"Results! Body Logic exceeded our expectations for laser skin treatment and hair removal. They are experts in their field and we highly recommend BL&L to people if all ages!" – Maura Hopkins
---
*"I have always wanted to get laser hair removal but was afraid, until I met Deana. She was so kind, gentle and really just put me at ease from the very beginning. I have had 2 sessions so far, my skin is so soft and the hair is not coming back! She has the most up to date equipment. I am so glad that I found her and will recommend my friends and family to her absolutely. Thank you again Deana." – CarolRN
---
*"Before BeautySmart opened in Palm Beach County, I bought a Groupon for a 3-treatment laser hair removal from a laser center in Boca Raton. Didn't work one bit and they wanted more money to continue with laser treatments that didn't provide results. Then, I went to BeautySmart. I thought I'd give laser hair removal another try. Deana evaluated my skin type and told me that I most likely wouldn't have to shave after the first treatment (I didn't believe her). After the very FIRST treatment, hair didn't grow back for about 3 months! She spent a lot of time with me to make sure that my skin was treated properly with the laser machine. I am so excited with the results. I've had two laser hair removal treatments and I never believed that it actually worked until my visit to BeautySmart. Thanks, Deana and Staff!" – Tara K.
---
*"I am very happy with the services. Thank you very much." – Su Sandy Aung
---
*"Deana keeps my skin looking amazing!!!!" – Laura Balda
---
*"High level of trust based upon Deana's experience and professionalism." – Michelle Deitsch
---
*"Always impeccable and thorough." – Karla Sordo
---
*"Deana is wonderful! Her professionalism is the best. Love love love BeautySmart. The fact that I no longer shave is beyond words. Will always be her client." – Chris Samaha
---
*"Deana and her team are very professional, knowledgeable and accommodating to all your needs. I highly recommend her place to anyone looking to enhance themselves." – Frank Celino
---
*"I must love everything from the service to the person in order for me to keep coming back and I keep coming back to BeautySmart." Love it Karina – Ana Karina
---
*"Professional service. Very pleased with the results. Well worth the time and money." – Vincent Berarducci
---
*Friendly professional staff. – Kim Bordelon
---
*"Warm welcome every time, excellent service and professionalism." – Stephanie Sullivan
---
*"The service I received from Beauty Smart was Outstanding and I would definitely tell Family/ friends about my awesome experience & Service!!" – Michelle Avallone
---
*"Everyone is friendly and welcoming. Very comfortable place." – Annie Seibert
---
*"Your service is very friendly but yet highly professional. I also felt very confident in the treatment I was given." – Barbara Windheim
---
*"Laser hair removal – Deana was very knowledgeable about my skin type and had great recommendations. Looking forward to completing 8 treatments at BeautySmart, MD *Friendly and cozy environment!" – Pharah Cenatus
---
*"Truly amazed with my results. I have and will continue to refer friends and family. Thank you Deana!" – Kevin Kurlowski
---
*"I went to the BeautySmart Spa on 12/11/15 and I had E-Matrix Sublative and Elos-Photofacial treatment along with full body laser hair removal. Deana Clark did an outstanding work. She made me feel comfortable, she explained every detail regarding the treatments. The Spa is beautiful, staff are very friendly. I would highly recommend it to anyone. Thank you for making my experience so wonderful." – Viki Kovacs
---
*"The tech was very sweet and informative! She took great care of me!! Thank you again :-)" – Anna Riaboukha
---
*"Very knowledgeable tech! Felt very much at ease . Pleasant environment . Will c u in 4weeks!!😍 "- Karen Seta
---
*"Love these girls! Professional, honest and the great services that they offer! "- Lisa Stone
---
*"I am impressed by the quality of care I have received at Beauty Smart Medical Spa." – Dr. Lisbeth Roy
---
*"I love Deana. She's the best." – Carlos Rojas
---
*"Fabulous!"- Valerie Stanescu
---
*"I had the hair removal and the IPL done and I am very happy with the results and recommending it to everybody. The friendly, comfortable atmosphere at the offices is like no other and Deana, I can't thank you enough for all you done for me. I am so much happier with my self now. Thank you again for your compassion, support and care." – Eva Jones
---
*"Everyone is so friendly and has no problem answering any questions or concerns regarding their services. Also very knowledgeable." – Sarah Rickenbaker
---
*"Very professional sessions and a pleasure to do business with. Their hair removal procedures is wonderful and it actually works!" – Barbara Windheim
---
*"Very very happy with the beauty smart medical spa. Deana is professional and excellent with her clients. The results of the velashape are amazing!! So happy I made the decision to go. Will continue to get more areas done. I guess I am addicted, did laser hair removal last year with Deana and love not shaving anymore. Very happy client…" – Chris Samaha
---
*"Laser treatment worked well under my eyes." – Shana Simon
---
*"I am very pleased with my results from the Elos photo-facial laser, as well as laser hair removal." – Christina Drucker
---
*"Very welcoming and clean. Great staff!" – Jenisa Malave
---
*"Great!"- Noah Kaplan
---
*"Deana is fantastic. She is caring and professional. She makes you feel comfortable. The results are incredible with the hair laser removal. I highly recommend Beautysmart!" – Ashley Ageloff
---
*"Since I only saw Dr.Jakes, all was good. But what I saw of the Spa, except for getting parking, it is a smoothly run, personal, and professional care business." – Shirley Farnes
---
*"Frank was very good. Very pleasant to deal with. Good experience." – Sally Feingold
---
*"Loved it! "- Taylor Samaha
---
*"Great service, great folks-thank you!!! "- Michael Costa
---
*"Professional, knowledgeable and trustworthy staff. Would definitely recommend Beauty Smart to friends and family." – Amy Bingaman
---
*"Amazing results!" – Gwen Burnett
---
*"Dr. Jakes is very helpful and personable." – Lana Monet
---
*"The Spa is very clean and bright. The staff is very accommodating and professional. I felt very cared for and felt I was in excellent hands. I would recommend BeautySmart to anyone looking for med.spa services." – Heidi Schulte
---
*"Great location, knowledgeable staff, quality products. I will be back!" – Bruce Grout
---
*"Appreciate the personal service and the attention they provided me after the procedure." – Bill Wagner
---
*"Everyone was very knowledgeable and pleasant." – Donna Hann
---
*"I met with Deana Clark 2 years ago to help with what I thought was sun damage. Immediately after my first treatment I was shocked by the amount of hidden skin damage that surfaced. After just 2 weeks I had the most amazing smooth freckle free peaches and cream completion. About a year later… And still living near the beach… I went back in for a touch up. Once again wonderful results. Just went for my visit with Deana this year and was surprised by what surfaced!!! But once again my skin is more beautiful then ever and back to plump and smooth and no dark areas! I trust Deana completely to analyze and help keep my skin looking its best! So much so I brought my partner in for his first treatment…already looking great! Thanks Deana. "- Carol Leavitt and Ed Priore, Leavitt-Priore Design Team
---
*"Best Spa!" – Zoltan Frank
---
*"Very professional and knowledgeable about all of the services and equipment being used." – Sarah Rickenbaker
---
*"Perfect!" – Mary Georger
---
*"Excellent time well spent." – Paul Gold
---
*"Deana is awesome, so nice and she actually cares about her clients. After only three or four laser treatments I feel completely at home and trust her decisions and advice I will continue to work with her to achieve my desired goals. I read so many great reviews about her during my initial decision making process, and I now understand what everyone was talking about. Super happy with the service, the laser hurts sometimes and I'm a big baby but she works through my issues with me and I appreciate that. Thanks Deana C" – Montay Rutledge
---
*"I had a great experience with the prp My skin is very sensitive so I am reacting alittle but sure will be okay The prp and needles He was wonderful and had a very light touch I will be back!" – Carol Stern
---
*"The appointment was easy to make I got right in and the staff took care of my procedure. I found Deana to be very professional and knowledgeable I highly recommend Beautysmart Thank you!!" – Randy Cuti
---
*"Great place, friendly people. Very clean and up on the latest products." – Pamela Rea
---
*"Professional and knowledgeable." – Kerry Tucker
---
*"I was referred to Deana through my doctor for a small spot I had on my nose. I didn't know what it was, but every time I looked in the mirror, there it was, for almost one year. I went in and in 2 treatments that each lasted probably 5 minutes each, the spot disappeared after the second treatment in only days. The nice part of the experience was that Deana checked in by text EVERY DAY to see how things were moving along for me. I was so impressed by her follow up and that she really wanted to make a difference for me. She is professional and really cares about her customers. I would recommend her and her services to anyone that wants to feel and look better. I can't wait to go back for some of her other services. Thank you!" – Lauren Golen
---
*"I have been to BeautySmart since they have opened. I have had several treatments from laser to micro needling with PRP. All successful and a pleasure to go knowing I'm in good hands!! Not to mention they have great skin care products and unique clothing hand selected from California to New York – I highly recommend!!" – Jill Foxman
---
*"I am always treated in a professional friendly manner and receive the best medical care. Thank you." – Susan Ofarrell
---
*"I am always pleased with the way my concerns are met by Dr. Jakes." – Shirley Farnes
---
*"Hey guys, Trust me on this, women will appreciate you more with less back hair. It's easy to get rid of all unwanted hair. Deanna and her team are awesome. And…don't wait till your hair turns gray, once it does it's much harder to remove. Go bald early guys!!!" – Frank Celino
---
*"Very professional and customer-centric med spa. The doctors and the medical esthetician took time to listen to my concerns and offered viable options. I have scheduled another appt. this Saturday. Great practice and I look forward to going back." – Kim Miller
---
*"Hello, It is with great pleasure for me to report that the service I received was absolutely impeccable! Thank you very much." – Clymene Y. Rudder
---
*"I feel that I receive professional care and I enjoy the overwhelming friendly environment." – Barbara Windheim
---
*"I love Beauty Smart. It makes me feel like a new woman!" – Stacey Lamotte
---
*"I have done a few laser hair removal sessions with Deanna and I couldn't be happier with the results! Not having to shave All the time is A pleasure!" – Michelle Avallone
---
*"My sister and I are in our mid to late 20s with both of us living healthy and active lifestyles. We were looking for a little extra help getting bikini ready for the summer and after much research decided to go in for a consultation with Deana at Beauty Smart. From the moment you step into Beauty Smart Kara or Kristen (the receptionists) greet you with a smile and warm welcome. Deana is truly our fairy godmother of beauty! She is knowledgeable and professional, and we instantly felt at ease with her. Your body goals are her goals, and she will help you achieve the changes you want to see with a combination of services such as Vela Shape III and Exilis (which are total miracle workers). We literally saw results over night and over the course of 3 weeks of treatments, we continued with additional treatment sessions because we were so happy with initial results. We watched our inner and outer thighs, back of the legs, flank, and stomach shrink in circumference, cellulite dissipate, and skin overall look tighter and smoother. Both of our expectations were exceeded. We are so thankful to have crossed paths with Deana, and will continue going to her for regular maintenance for many years to come." – Lee & Sam
---
*"Courteous, conscientious, knowledgeable." – Wendy Stephans
---
*"The atmosphere nurtures one's soul. Communication, and service are always impeccable. Thank you very much." – Clymene Rudder
---
*"They are professional and attentive." – Ahmet Suberk
---
*"I had the cellulite laser treatment to the back of my thighs and it was very effective. Worth the time and money for sure!" – Ibe May
---
*"Services are excellent. They are very professional, efficient, and courteous. I would recommend them." – Tami Slade
---
*"Laser under my eyes'n loved it!" – Shana Simon
---
*"Friendly reception. Dr Jakes is an amazing Dr. That truly cares about his patients and their well-being." – Sandra Palmieri
---
*"Great easy experience. Looking forward to the next treatment." – Ingrid Kay
---
*"Deana was amazing! She was very professional and honest which I loved. I had my first session yesterday of laser hair removal." – Brittany Desorda
---
*"Laser hair removal. Fast and no pain!! Thank you!" – Karen Seta
---
---

*Results May Vary From Individual to Individual
Call today 561-330-7579 or book online.