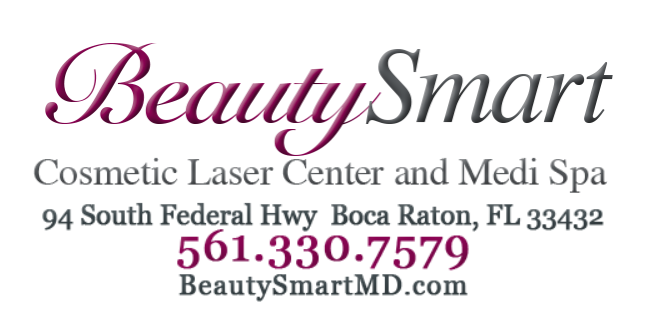 Beauty Smart Cosmetic Laser Center and Medical Spa will help you plan the best laser or cosmetic skin treatment for optimal results while adhering to the highest safety standards.
Call 561-330-7579 for a free consultation on cosmetic laser and skin solutions for body contouring, skin tightening, hair removal, photo facials, tattoo removal, age spots, loose skin, skin resurfacing using Exilis, Fraxel and Thermage. Beauty Smart Cosmetic Laser Center and Medi Spa is located in Boca Raton, Florida.
"Amazing results!" – Gwen Burnett
"Appreciate the personal service and the attention they provided me after the procedure." – Bill Wagner
"Everyone was very knowledgeable and pleasant." – Donna Hann
"Dr. Jakes is very helpful and personable." – Lana Monet
Dr. Jakes is Board Certified and has been specializing in Integrative Medicine for the past fifteen years. He has developed successful integrative medical treatments for the most common chronic diseases and conditions but offers exceptional expertise in all areas of endocrinology with an emphasis on bio-identical hormone replacement therapy and anti-aging medicine treatments including all associated IV therapies. Additionally, he is trained in the advanced application of dermal fillers, but specializes in facial, joint and scalp Platelet Rich Plasma (PRP) therapy.
Visit us in Boca Raton for a Free Gift!
Feel Great, Look Great, Be Great… Call (561) 330-7579