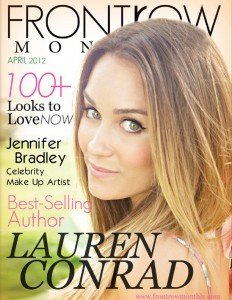 Erica Meyers, has been in the makeup industry just shy of a decade assisting her clientele with many celebrated moments of their lives.
What separates Erica is knowing how to ensure her clients are comfortable in their own skin. It's not about how much is applied, it's about how your makeup is applied.
Erica'a techniques prove you can still look and feel like you… while makeup just ads that extra touch.
A passion for creativity and expression allows Artistre Makeup artist Erica Meyers to enhance her clients' inner beauty by highlighting their exterior.
Jennifer Bradley Co. is a Medical Grade Skincare and Innovative Professional Cosmetic Company.
"Having had the pleasure to have been mentored and has worked alongside Jennifer Bradley herself, you will be in good hands with me while experiencing your exclusive 90 minute makeup 101 session." says Erica.
ONLY $35.00!!!
90 Minute Makeup Tutorial
Value of $135.00

If you are someone who wants to learn some amazing makeup tricks and tips that will make your life easier this 90 minute makeup class is for you, I would highly recommend taking one of my makeup classes. We have makeup classes on various super fun subjects, like Makeup 101, The Art of Contouring, Fabulous and 50, and much more.
Jennifer Bradley products are the only company to combine Medical Grade Skincare with Professional Cosmetics and is committed to creating superior products that have no equal when it comes to quality. The skin care line is formulated for sensitive, problematic skin and contains no fragrance, no mineral oils, and no filler ingredients.
Jennifer Bradley medical grade, highly concentrated skincare products work immediately to positively transform skin. This is skincare that actually works and works fast to eliminate brown sun/hormone spots, dramatically diminish wrinkles, combat redness, and keep skin blemish free.
This skin care line has been featured in various publications, such as People Magazine, Selecta International and Us Weekly. Jennifer Bradley, a celebrity makeup artist, and skincare expert was the personal makeup artist for Barack Obama during his campaign for office.
Michelle Obama, Pamela Anderson, Sean Connery, Sharon Osborne and Drew Barrymore are just some of the celebrities who have used Jennifer Bradley products. Jennifer Bradley products were used by over 45 top makeup artists in the 2008 Fashion Week runway shows in New York City.