Feel the Difference in the Newest Most Advanced Technology
Proven effective for cellulite and circumferential reduction.
When: Friday, December 11th – Between 9am & 5pm
More Power and Fewer Treatments Needed!
Receive a complimentary Demo and Consultation of VelaShape III Treatment (10 minutes) on your choice of thighs, arms or abdomen.
Special 1 Day Only Event Promotions:
1 EXTRA FREE Treatment
20% OFF Packages
FREE Gift for Patients Who Bring a Friend
Call TODAY to Secure Your Space at 561.330.7579
ONLY 15 SPOTS AVAILABLE!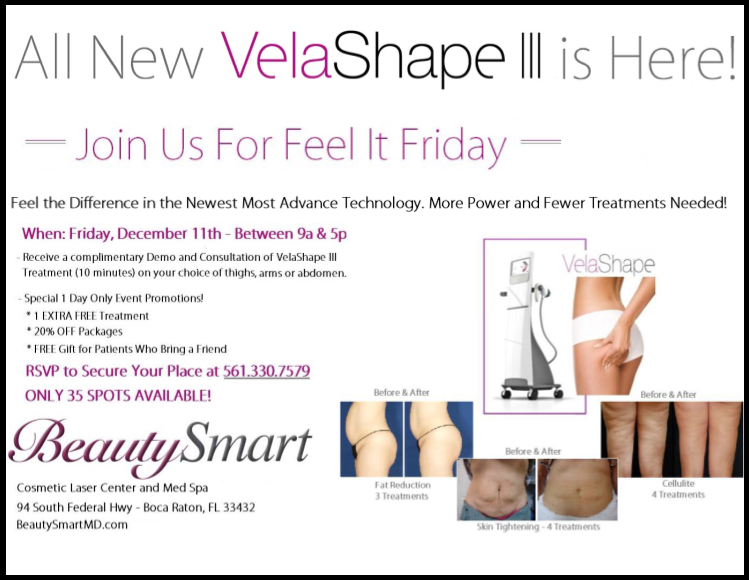 With VelaShape III it is easy to enhance your body, improve your lifestyle and feel better about yourself!
VelaShape III is the only FDA cleared device that effectively and safely contours, shapes and slims the body by reducing cellulite and firming problem areas in as little as 4 treatments.
Banish Bat Wings
VelaShape Featured on THE DR. OZ show
Over 1 million viewers saw VelaShape III on THE DR. OZ show!
Dr. Anne Chapas (Dermatologic Surgeon, NYC) demonstrates how she uses VelaShape to treat "Bat Wings" on the arms in her practice!
WATCH Dr. OZ video clip – CLICK HERE!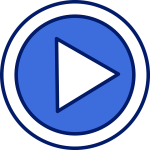 Plus – check out the "What to Know About the VelaShape III Treatment" article on THE DR. OZ blog. READ MORE
VelaShape
• Proven effective for cellulite and circumferential reduction
• More power with fewer treatments
• Consistent, reproducible results without downtime or discomfort