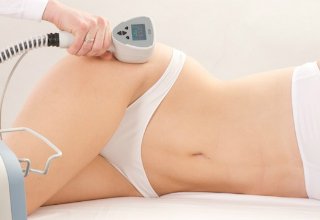 Your skin is like a mirror which reflects your overall health that includes physical, emotional and mental health. Similar to the other organs in our body, the skin also undergoes wear and tear over the years owing to the adverse conditions that our skin is exposed to every day. If we look at our previous generations, the aging process was very slow. Even today if you take a look at your grandmother's hands, they might look younger than yours. This state can be blamed on the unhealthy lifestyle that we follow today; junk food, lack of sleep and exercise, irregular working hours, stress and negligence towards skincare.
Beat the Aging Clock at a Medical Spa
Of course, we feel more confident and happy when others compliment our glowing skin and say that we look much younger than our age. And it is very much possible to get the glowing look with all the safe treatments and techniques that are available today.
For anti-aging treatments you do not have to go to the regular boring skin clinics. You can get your anti-aging services and treatments with the comfort and rejuvenating experience of a spa at a Medical Spa. These are small clinics operated by doctors and aestheticians and these clinics give you all the pleasures of a spa. They provide services such as skincare treatments, laser hair removal, skin tightening, skin resurfacing, photo facial, facial skin lifting, body contouring, tattoo removals, micro needling and cellulite reduction.
Medical Spas also offer something known as IV Nutrient Therapy. We know that skin stays healthy when it is nourished with all the essential nutrients and vitamins. With the fast paced lifestyle, having a nutritious diet is most of the time overlooked. But with IV Nutrient Therapy you could supplement the vitamin deficiency in your body by introducing the nutrients directly into your blood streams through IV drips. This vitamin and nutrient therapy not only benefits the skin but is also good for the improved functioning of all the other organs in your body. Some med spas menu wellness services such as health and diet advice through dieticians and naturopathic doctors with free consultations.
What to Expect From a Genuine Medi Spa
In the United States there are around 4,500 medi spas today and it could become difficult to find the real deal. But with a little of background check this would be an easy task.
Good medical spas always exhibit professionalism. They will have qualified doctors, experienced staff, well equipped and clean treatment rooms. The staff and doctor would be cordial enough to school you on the various treatments and procedures and they would take good efforts to make you feel comfortable.
Staff at a genuine medical spa will not promote miracle results but in fact they will be open with you about the expected results of a treatment including the side effects.
Professional med spas have doctors who are more involved at the Spa and patients through regular visits and consultations.

Skin Care Tips for a Healthy and Younger You
Before you go into the tips it is important to understand that skin aging is a process of the nature and that there is no way to completely prevent it, but we can definitely delay the aging process so that you can take your time in aging gracefully.
Exposure to the sun: Too much sun exposure is bad but 15 to 20 minutes in the sun is actually good for you because sun is your source of vitamin D which is an essential nutrient for your body. But if you are going to stay longer than that use sunscreen for cover yourself up.
Have you noticed how raisins look ugly when compared to fresh grapes? Similarly when your body gets dehydrated, the skin loses its elasticity and suppleness and becomes wrinkled.
A bad habit that causes skin to lose its elasticity is smoking. Smoking is proven to reduce blood supply to the skin causing premature aging.
Eat your way to a beautiful you. You are what you eat. Eating fresh fruits, vegetables, nuts and cutting down on sugar, meat and processed food results in a fresh younger looking skin.
No stress no wrinkles: stress leads to the production of cortisol hormones which makes skin thinner and prone to wrinkles.
Cleanse Tone & Moisturise: This is a ritual that people with any skin type needs to follow to have a healthy skin. When your skin is moist lines are kept at bay.
Don't overdo face washing. Your face naturally produces oil to keep the skin moist. So with constant washing these natural oils are stripped off from the skin.
Sleep tight: Lack of sleep causes stress which makes our body release stress hormones and causes collagen breakdown, so a goodnight's sleep is essential to keep wrinkles away.
And always consult a good dermatologist before you decide on going for a chemical skin treatment.